Nearly two years after the decision was made, the first stone was laid for the future building that will house the Society of the Protection of Animals in the picturesque mountain village of Peille.
Situated between Monaco and Menton in the hills lies the "perched" town of Peille, future home of the Society of the Protection of Animals (SPA) animal shelter, which officially broke ground on Monday in a ceremony attended by both Prince Albert II and Princess Charlene.
The Princely couple lay the first stone at the site, and a plaque noting the moment has already been placed to commemorate the occasion. Both the Prince and Princess have been active in animal rights and protection acts: the Prince through his foundation's environmental actions and the Princess through hers, most recently her trip to South Africa working with the highly threatened rhinoceroses of the region.
It was revealed during the ceremony that Princess Charlene is the new president of the Monaco SPA, taking up a position left vacant since the death of Baroness Elizabeth-Ann de Massy in 2020.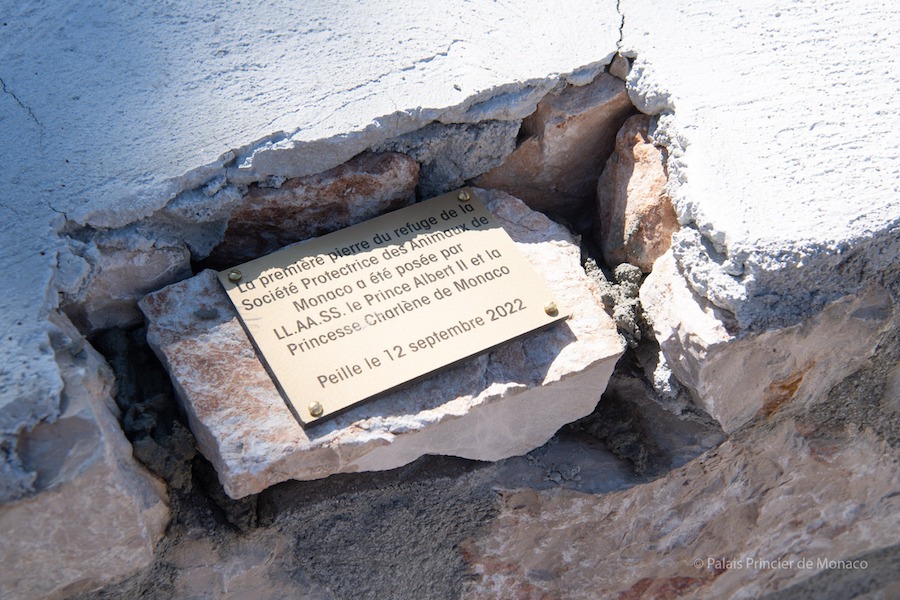 The SPA location in current use in the village of Èze is woefully inadequate, being both too small to accommodate the animals in residence as well as being rather run down. After over a decade of deliberation, the French authorities and the government of Monaco finally found a suitable alternative, being the Peille site.
The hold-up stemmed from reluctance by the mayors of local municipalities to build and house a new refuge and in the end, two towns were selected as possibilities, namely Blausasc and Peille. Ultimately, it was Peille that was selected.
Monaco had considered a site near the Jardin Exotique, but found it unsuitable as space is at such a premium in the Principality and the room needed to allow animals some leg room just wasn't there.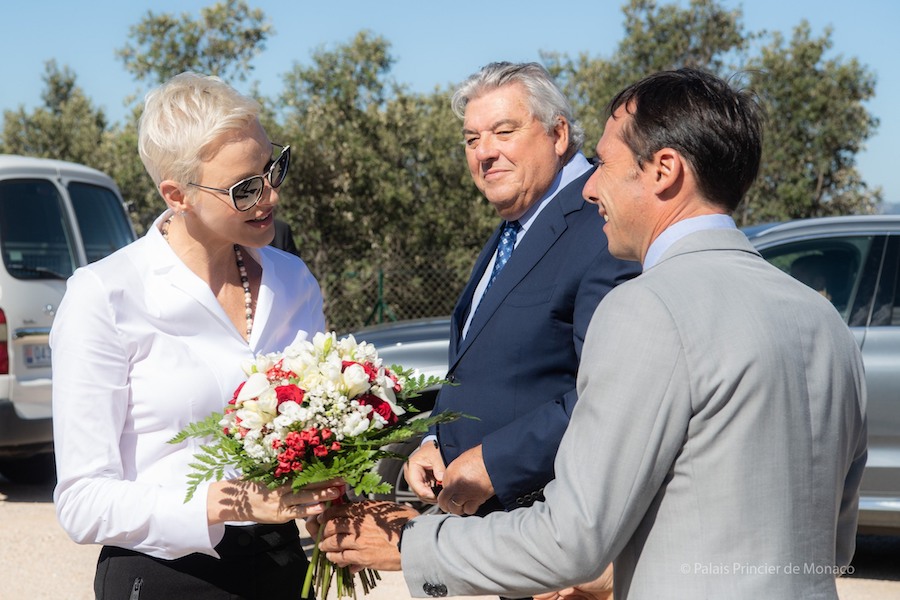 Works were originally set to start in the summer of 2021, but due to unforeseen delays, the ground-breaking only began now, a full year later than expected.
The new SPA shelter is set to be move-in ready by the end of 2023 and will be home to abandoned and abused animals from all over the area. In the meantime, the Èze facility will continue operations as best as they can.
Photo above credit: Eric Mathon, Prince's Palace